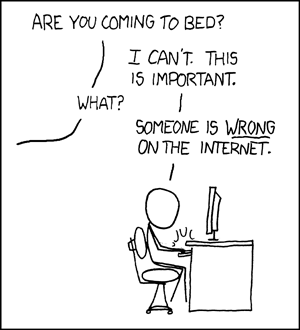 Since someone managed to post a comment (under the name Anonymous mind you) that made me truly laugh out loud, I've decided that I need to share it with everyone.
Hopefully I'll be lucky enough to receive more comments like this!
I am a creative and broad minded mac user, and take exception to your offensive, heathenistic opinions.
By

on

World War 3 is coming

on 10/11/10
Sure you are buddy, sure you are.